Acoustic Electric Strings is the creative inspiration of Gary E. Bartig...
...designer of the Eminence Portable Upright Bass, and the Dahlia® 5-String Acoustic Violin.
A respected luthier and musician with a background in electronics and sound engineering, Gary has long been searching for a superior-sounding violin pickup - one that's lightweight, unobtrusive, with little or no bow clunk. With the innovation of his internal, bass bar pickup installed in great sounding, affordable instruments, AcousticElectricStrings.com is off and running!
As a subsidiary of G. Edward Lutherie, Acoustic Electric Strings offers the same great service our customers have come to expect and enjoy. We're a "mom and pop" operation, so when you contact us, you'll talk to either Gary or Karen.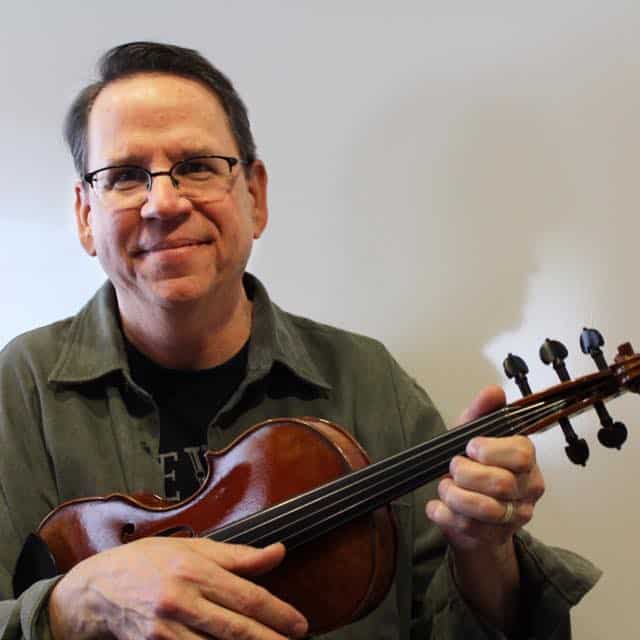 We're now on Skype
Skype Name: AcousticElectric
Which means Gary can show you a selection of instruments — and play a tune on each — to give you first-hand experience with our instruments before you make your purchase. It's almost as good as playing them yourself!
Here's how it works: set up a Skype account, and email your Skype name and some possible times to connect. We'll confirm a time, send you an invite to join our Skype network, and get the call going. That's it!
So email us at [email protected] for a Skype appointment with Gary today!
Or Come for a Visit
Our shop is located in New Brighton and our warehouse is located in nearby Northeast Minneapolis. Gary is available by appointment only, so please call 888-688-0069 or 612-781-5799, or email us at [email protected], to schedule a visit. Gary will let you know whether shop or warehouse is more appropriate for your needs.
Our warehouse address is 1620 Central Ave NE, Minneapolis, MN 55413, Suite 228.
This is also our mailing address (our shipping address is the same, but using Suite 102).
Shipping
We ship worldwide. For US orders, we offer a one-week free trial period and free shipping (with credit card deposit), and we're happy to send more than one instrument to expedite your decision.
For International Shipments: Please note that you will be required to pay your country's import duties & taxes (VAT) in addition to the shipping estimate we quote based on your address. Depending on the country, this may add as much as an additional 25% to your final cost. For this reason, and due to customs paperwork, a trial period is not possible.
Our Audio Clips
Our audio clips, recorded by Gary in our Warehouse Studio, showcase the acoustic and amplified tone of each instrument. Click here for audio clip technical details.