Our ever popular Dahlia5®...
Featuring a highly figured one-piece back and close-grain spruce top made from the finest woods - air dried a minimum of 5 years - our Dahlia5® is antiqued for the look of an old-world Cremona classic, with hand applied oil varnish of the highest quality.
The nut width measures 26mm to provide the standard string-to-string spacing of a 4 string violin, with a slim neck for a comfortable feel.
Full and powerful...
The tone of the Dahlia5® offers a powerful high register while maintaining a big, full C string tone. The string-to-string balance is obscenely even. Our Dahlia® 5-string is designed for the highly trained player who can focus and control the power of this model in our line of world-class 5 string violins.
Add Gary's lightweight internal pickup system and your Dahlia5® has all the versatility for your amplified needs as well.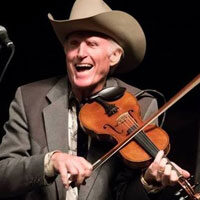 The word from the late Byron Berline...
"I just received the Dahlia 5 string and I am really impressed. I like the looks, sound, playability and I know I will play it this weekend with our Western Swing show featuring Leon Rausch."
Beautifully Antiqued Finish NOTE: finish color varies
Lightweight Internal Pickup Does Not Affect Acoustic Tone
No External Knobs or Wires
Top: Hand-Graduated Spruce
Back: One-Piece Hand-Graduated Curly Maple
Neck: Rock Maple
Fingerboard: Ebony
Bassbar: Spruce, Hand Fit
Soundpost: Spruce, Hand Fit
Bridge: Maple, German
Strings: D'Addario Helicore (medium tension) for E A D G, with a D'Addario Kaplan 3/4 (or short scale) viola C, also medium tension
Tailpiece: Wittner Adjustable
Vibrating String Length: 329mm
Width at the Nut: 26mm
Body Length: 360mm
Neck Length: 130mm
Total Length: 608mm
Case Included; Bow Not Included; Free Shipping within Continental US
Dahlia® 5-String with Gary's lightweight internal pickup: . . . . . .$2995
(Case included; bow not included; free shipping within continental US.)
                                     Call 888-688-0069 to order today!
Optional Accessories:
L.R. Baggs Para Acoustic DI Preamp . . . . . . . . . . . . . . . . . . $199
Video: Artists playing the AES Dahlia 5® Violin
And now available from AES artist Alexey Kochetkov!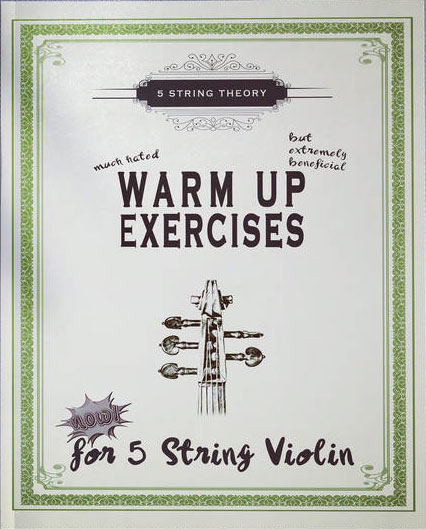 "Warm-Up Exercises for 5-String Violin," created by Alexey Kochetkov, downloadable from Bandcamp. Five exercies adapted for 5-string violin - Schradieck, Kreutzer, Flesch.