5-String Acoustic Electric Violins from Master Luthier Gary Bartig
Our 5-string violins offer more than expanded range and versatility...
Five string violins offer depth of tone, expanded range, and great versatility for jazz, Celtic, bluegrass, folk - any style of music where improvisation is valued. However, they're often considered difficult to play because of the closer string spacing.
The perfect melding of technology and craftsmanship...
With our wider necks, we give you standard string spacing. Plus each 5-string violin from Acoustic Electric Strings gives you the great look and tone of an acoustic violin, with the added versatility of Gary's lightweight internal pickup for your amplified needs.
Our acoustic electric 5-strings are ideal for string teachers: Instruct violin, viola and even cello students and — thanks to our internal pickup — go right to a gig, while leaving your priceless instrument at home.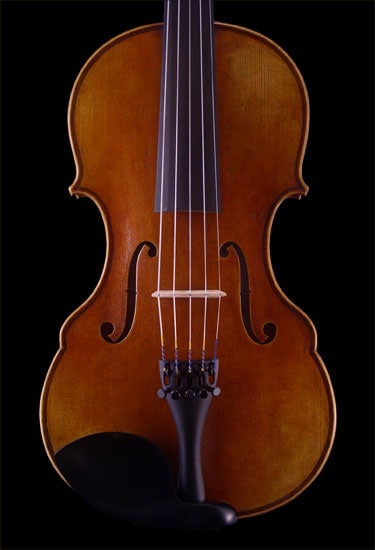 The crème de la crème of 5-strings from Acoustic Electric Strings. $2995.
Read More
Enthusiastically endorsed by Darol Anger. $2590.
Read More